Dear Virat Kohli and Anushka Sharma,
News reports tell me that you're a married couple now. Congratulations to you.
And also, an apology.
Because despite your escape to the rather picturesque Tuscany, the Indian media caught up with you and decided to turn your wedding into a spectacle from afar, even before it happened.
No matter how hard you, as celebrities, try, you're never able to keep your private lives private. The wedding rumours have been rife since the past year, and despite your repeated denials, people refused to give it a rest.
So much so, that when it was actually happening, the media went as far as to find out who your family pandit is.
Members of the media flew to Tuscany and didn't mind having conversations with security guards while standing five kilometres away from your wedding venue, but couldn't risk losing the scoop.
Audiences nationwide made jokes about the fact that Virat Kohli, your absence was the reason the Indian team lost to Sri Lanka in the first ODI of the series.
There's been a general wait for news, there's been speculation about the guest list, there was even this random tweet from ANI which is literally a picture of the fields because THEY didn't want to miss out on any of the action from YOUR wedding.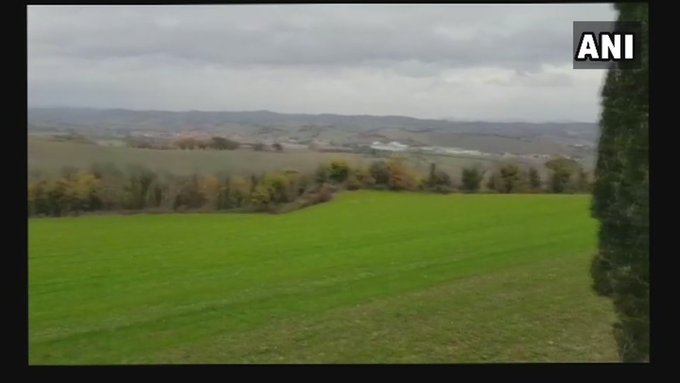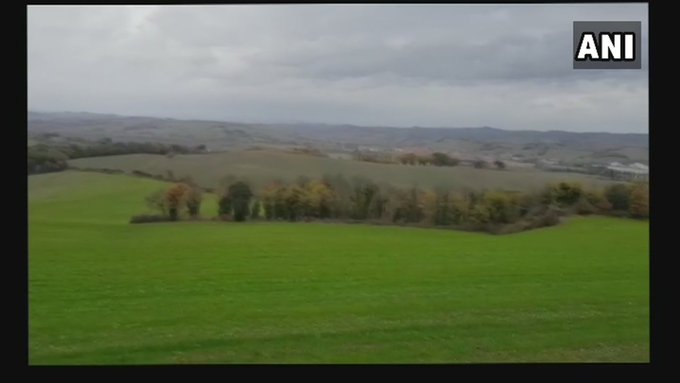 Finally, after a long enough wait, you shared adorable statements announcing your wedding.
View image on Twitter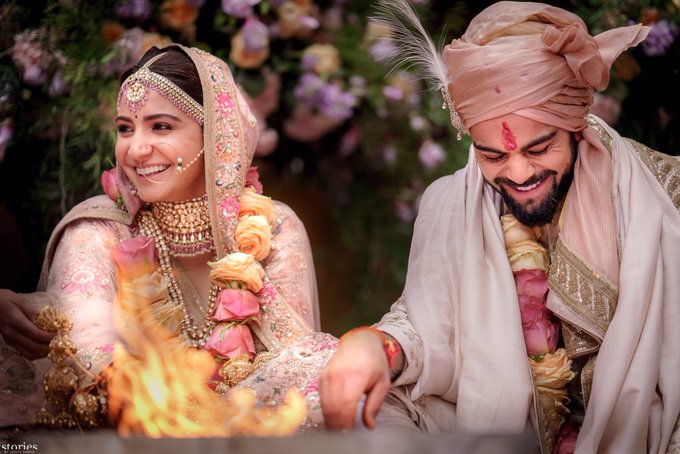 Today we have promised each other to be bound in love forever. We are truly blessed to share the news with you. This beautiful day will be made more special with the love and support of our family of fans & well wishers. Thank you for being such an important part of our journey.
But, there was no way anyone waited for that to happen. News channels were scouting the internet and shared pictures in advance, along with the fan clubs.
View image on Twitter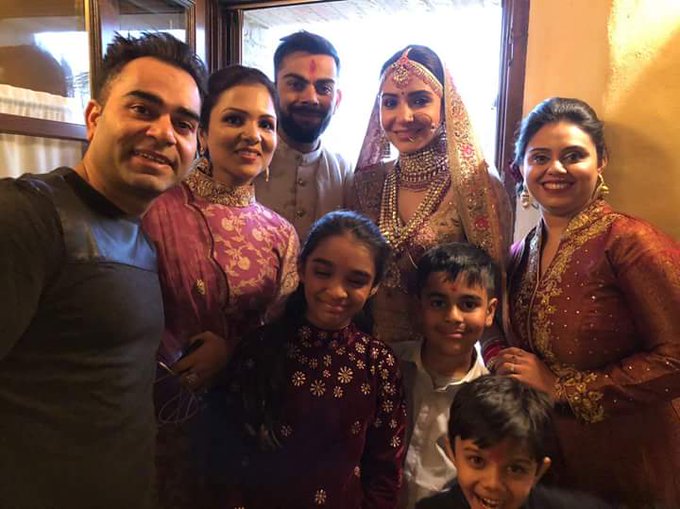 In all of this, I feel glad for you, Anushka Sharma and Virat Kohli, but I don't want to know a single thing more about your wedding that you haven't shared.
Why?
Because it's not my job to know. It's your private affair and it should be left at that.
Every time I find myself slipping even for a second, and my curiosity is about to get out of hand, I remind myself of a simple statement:
How would I feel if I had someone tailing my every move, and reporting on every single thing I did?
A celebrity's life is never easy. Worse off if there are two celebrities in the couple that you are a part of. I wonder why you can't just get ONE day to yourselves to celebrate with your families and loved ones.
We're now used to multiple people sharing every fucking detail from their weddings with hashtags and videos and pre-wedding shoots and post-wedding shoots and honeymoon shots. Just because there is social media access, that doesn't mean everyone has to shout about their weddings from the top of the roof.
That isn't to say that you shouldn't. By all means, go ahead. But let's not expect that of everyone, and let's allow people to celebrate the way THEY want to. Even if the people are an A-list actress and the captain of the Indian cricket team.
Congratulations, again.
Best wishes,
Just another writer
source:beingindia